written: June 12, 1998



Two days ago I had to make the hardest decision of my life. 
To have my little precious bird put to sleep. I had my Fred, 
a parakeet, for 13 years. He was undoubtedly a member of our 
family and (since I have no children) he was my CHILD!

Fred had not been able to fly for the last 8 years. The vet 
said he had arthritis. So we adapted and he became our little
"handicapped" bird. He had his own little play area and his
"condo" door was always open except at night where his "condo", 
covered with a blamket, was his "security".

I taught Fred to talk and he said over 300 words. (Yes, that's
right....300 words!) He sounded just like me since I taught
him. My favorite sentence he  said was, "Mama's precious,
rambunctious, baby boy bird". I remember so vividly the day he
learned to say rambunctious. He learned it in 2 hours!

Two weeks ago, Fred started having problems with his right foot
and wasn't able to use it. The vet put him on an antibiotic and 
an anti-inflammatory. After one week, he was no better and had 
lost 5 grams. The second week (4 days ago) he was still no
better and had lost another 5 grams. The vet then told me he 
thought Fred had a tumor that was pressing on a nerve cutting 
off circulation to his feet. But he wanted to try one last 
thing,  stopping his medication, just in case he was having a 
drug reaction.

The last 4 days of his life I hand fed him. Finally around 9pm 
on  Tuesday night, he just laid down on his little breast bone,
unable to stand anymore. He eventually laid his little head 
down. I watched him for hours , crying uncontrollably, thinking 
every breath would be his last.

Every once in awhile he would open his little eyes and look at 
me. I felt like my crying was interrupting his "dying process".
Finally at 8am I called the vet and made arrangements to take 
him in for his final visit. I just could not bear to watch him 
suffer anymore.

He died in my hand and hearing my words, "I love you little 
precious baby".

I will never forget my first and only little bird. He certainly
brought a great deal of happiness and laughter in our lives!

I had no idea the pain would be this bad. I thought I was 
prepared for his death because I knew for over a year he had 
out  lived his life span. I know now one can never be prepared 
to lose what they love. June 10, 1998 will be a date I will 
always remember.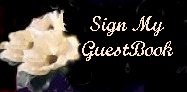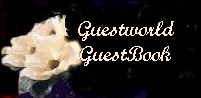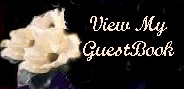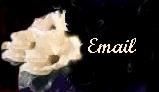 Backgrounds & graphics by prissy



MissPrissy © 1998 "all rights reserved"